LYNNE MERYL      BIG BAND VOCALIST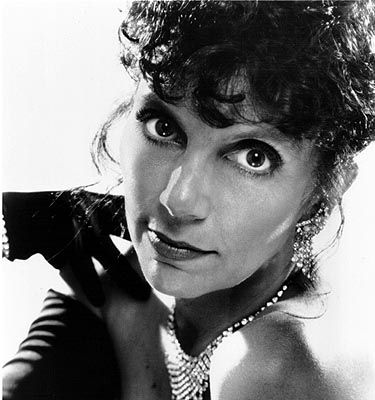 Lynne Meryl is the featured vocalist with numerous 11-20 piece orchestras.

Her singing will transport you back to the era when Big Bands were the rage.

Ms. Meryl's style and delivery captures the spirit and essence of this classic American music form.

"Benny Goodman is back in the spotlight.The 'Girl Singer' is Lynne Meryl who adds charm and color to the tunes of the period."

Gold Coast Jazz Notes

"In her featured spot with Paul Cohen's Orchestra,singer Lynne Meryl delivered excellent renditions of  'Who's Sorry Now ?', 'Georgia On My Mind', and 'Day In, Day Out' with no tricks or pretense,showing why she has been accepted as one of our area's top vocalists."

Sun Sentinel

Vocalist with the following Big Bands: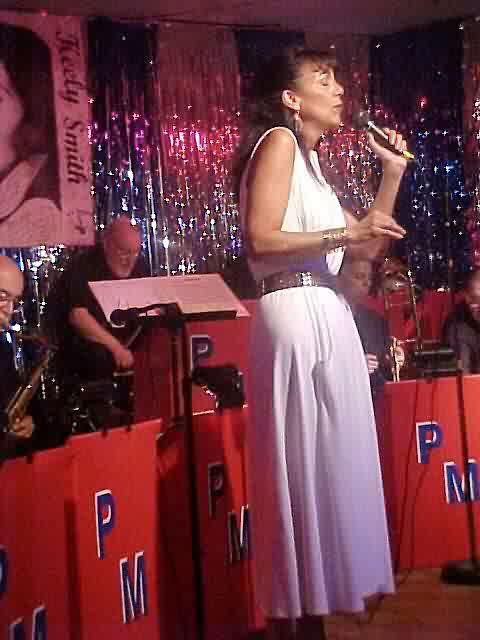 The Michael Rose Orchestra

The Harvey Nevins Big Band

The Paul Cohen Orchestra 

The Duffy Jackson Big Band

The Dennis Noday Orchestra

The Goldcoast Society Dance Band (Arnold Perlberg)

The Anthony Foster Society Orchestra

The Peter Moss Big Band

The Benny Goodman Tribute Band  (Clem DeRosa)

The Dick Cully Big Band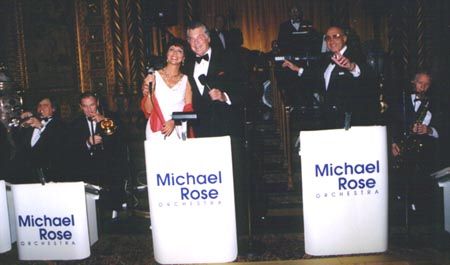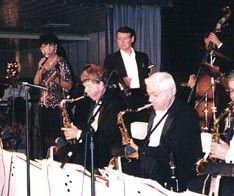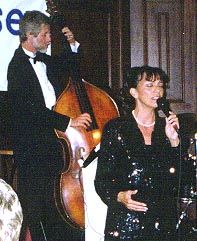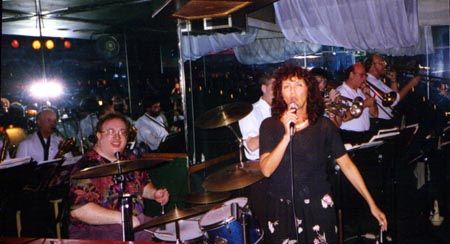 With Ray Anthony on the Big Band Festival at Sea aboard the SS Norway.

With singer Doug Crosley and Michael Rose at Mara Lago in Palm Beach

With Bassist David Wertman

With ' Wild Man '  Duffy Jackson and his band

At P.G.Doogies with Peter Moss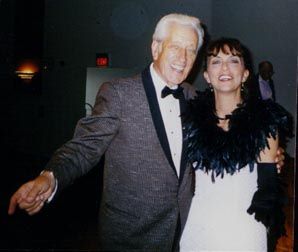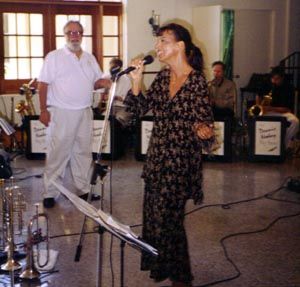 With Dennis Noday and the Stan Kenton Tribute Band

Duet with crooner Tommy Mercer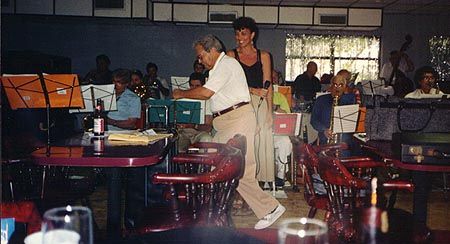 Rehersal with Count Basie alumni Paul Cohen and his Orchestra

My Library of Charts includes :

Tangerine

Unforgettable

I'm Gonna Sit Right Down And

...Write Myself A Letter

Fever

When I Fall In Love

Why Don't You Do Right ?

Who's Sorry Now ?

Day In, Day Out

Georgia On My Mind

How About You ?

I've Heard That Song Before

September Song

It's Been A Long, Long Time

Come Rain Or Come Shine

Them There Eyes

I Remember You

And The Angels Sing

Without A Song

Hey There

Makin' Whoopie

Straighten up & Fly Right

Symphony

We'll Meet Again

I've Got The World On A String

Our Love Is Here To Stay

Good Morning Heartache

Blue Moon

Isn't It Romantic

Taking A Chance On Love